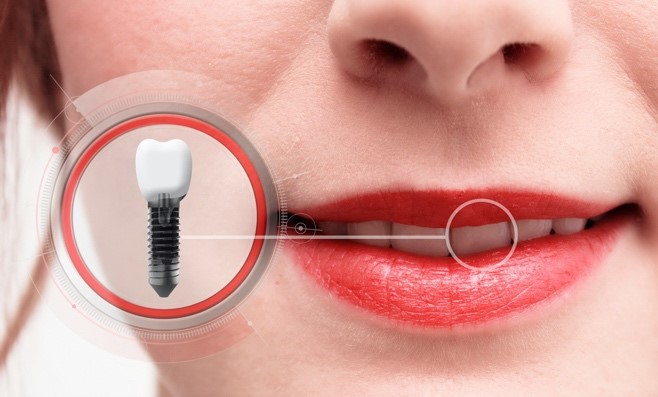 Are you missing teeth? Tooth loss is a common problem, and it affects approximately 178 million people throughout the United States. The good news is that there's a variety of different tooth replacement options out there, including dental implants. They have become a preferred method by dentists and patients alike because of their numerous benefits. There is no better time to invest in dental implants than this summer. Read on to learn a few reasons why.
Dental Implants Feel Natural
When you are at your family's barbeque dinners, you won't need to worry about eating all of the delicious food with your dentures. There will be no more slipping, sliding, and clicking in your mouth. Instead, your dental implants will be stationary and allow you to eat any of your favorite dishes without feeling stressed or anxious about your teeth.
Dental Implants Look Great
When the camera comes out to capture the memories of the summer months, you won't need to shy away and hide your smile. Dental implants give so many people a new-found confidence that they didn't quite have before. This can help you move forward in your career, expand your social circle, and just enjoy life more while showing off your smile!
Dental Implants Prevent Premature Aging
One side effect of missing teeth is the sagging of the face. This is because your tooth root is no longer stimulating the jawbone, so it begins to deteriorate. Ultimately, so does your face's structure. You could end up with sunken cheeks and wrinkled lips causing you to look older than you actually are. This makes it difficult to feel youthful and energetic when the weather gets warm.
Dental Implants Are Long Lasting
If you invest in dental implants this summer, you will be reaping the benefits for many summers to come in the future. Because implants fuse to the jawbone and prevent bone loss, they last a long time. If you care for them properly, your dental implants could be in excellent shape for upwards of 25 years or even the rest of your life!
Dental Implant Prevent Other Cosmetic Issues
Missing teeth is something that many Americans are insecure about. However, if you wait to have them replaced, you could end up with other cosmetic issues down the road, like misalignment of the teeth.
To enjoy the freedom of having your smile back, talk to your dentist. This way, you can determine whether or not dental implants are the best option for you!
About the Author
Dr. Nirav Patel completed one-year Advanced Education in General Dentistry residency program after graduating with his dental doctorate. He is still committed to continuing education in his free time in order to stay on top of all the latest techniques and technology that modern dentistry has to offer. If you're missing teeth, he would be happy to help. For more information on dental implants or to schedule a consultation at his office in West Palm Beach, visit his website or call (561) 530-3764.