Delta Dental Dentist – West Palm Beach, FL
Keep Your Smile Healthy with Delta Dental
With the help of a dental insurance plan, especially one that your dentist is in-network with, you can make paying for your family's dental care more affordable overall. It's one of the best ways to lower your costs, especially for preventive forms of care like exams and cleanings. At Smile Solutions Dentistry, we're happy to be in-network with a wide variety of dental plans, including Delta Dental. On top of that, your Delta Dental dentist in West Palm Beach hires team members that can explain your benefits, coverage and final costs in more detail, making your visits even more predictable. To take advantage of your benefits, give our office a call today!
Delta Dental Coverage Availability & Fees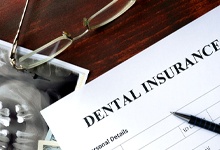 At Smile Solutions Dentistry, we accept two plans within Delta Dental. This includes:
Delta Dental PPO
Delta Premier
Both Delta Dental PPO and Delta Dental Premier give you the option to see any licensed dentist you wish. With that said, you're more likely to save money if you choose a dentist that is currently in-network.
Keep in mind that your coverage can vary depending on the specific plan you have, the dentist you choose to visit, and the type of treatment you intend to receive. In most cases, you can expect your insurance provider to cover a specific percentage of your care. From there, we determine how much you owe based on our fees.
Since we are an in-network provider with Delta Dental, you can expect more of your dental fee to be covered by your insurance when you visit Dr. Patel.
For certain plans, you can view a table of allowance that indicates how much each procedure costs. As a patient, you will need to pay the difference between the allowance and your fee accepted by the dentist. Additionally, most plans from Delta Dental work within a certain timeframe known as a benefit period. This is typically a year and in some cases can be one year from your start date, but not always. You may also notice a yearly maximum and limits applied to each of your family members. Our team will make sure you get the most out of your plan while staying within your budget.
Meet Kevin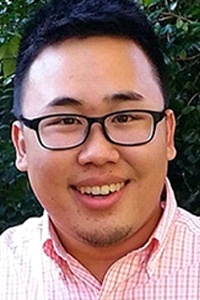 Not only is Kevin our dedicated and board-certified Expanded Functions Dental Assistant at the practice, but he is also highly informed on handling dental insurance plans for patients. If there is one thing he loves to do more than anything else at Smile Solutions Dentistry, it's helping people smile more, both following their treatments and when it comes time to finance care. Ever since he completed his orthodontic treatment and achieve the smile of his dreams, he knew he wanted to help others do the same. Feel free to ask him any questions you have about your benefits!