Restorative Dentistry Restores Palm Beach Gardens Smiles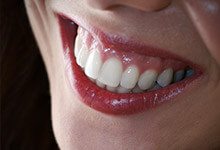 As a dentist dedicated to learning and using the most advanced techniques and technologies, Dr. Nirav Patel has training and experience in performing many of the most complex restorative services. Whether you need to repair teeth with root canal infection, extract wisdom teeth, or replace missing teeth, Dr. Patel has the skills to perform even the most complex dentistry services in his state-of-the-art dental practice that Palm Beach Gardens residents rely on for all of their oral health goals.
Root Canals
Root canals have a bad reputation for being painful, but it's time that patients knew a secret – root canals relieve pain. Your teeth are made up of three layers: enamel, dentin, and pulp. Tooth enamel is the hard outer layer, dentin is the supportive underlying structure, and pulp is the soft central layer of teeth that houses the nerve system. When infection or damage allows bacteria to access the interior pulp, severe pain is the result. Root canal therapy removes the infected tissue, significantly reducing pain almost immediately. After the damaged dentition is removed, the tooth is refilled. A dental crown is placed over the top of the restored tooth to provide optimal strength and support. In many cases, a root canal allows patients to preserve a tooth that would otherwise be lost.
Partial and Full Dentures
Patients missing numerous teeth or even an entire arch's worth have relied on traditional, removable dentures to renew incomplete smiles for centuries. Partial dentures are custom crafted to fill in the gaps left by any number of missing teeth on a single arch. Comprised of replacement teeth set into a gum-colored base, partial dentures are secured using metal clasps that anchor the prosthetic to healthy teeth. Full dentures are crafted in a similar way, with a full arch of replacement teeth set into a more substantial base. The gum-colored base is custom fitted to anchor the denture in place over the gums using natural suction or a small amount of denture adhesive. These tooth replacement solutions are removable for cleaning and comfort, and with regular at-home and in-office maintenance, partial and full dentures can last for decades.
Wisdom Tooth Extractions
In most cases, we work hard to help people retain their healthy teeth, but there are some instances where extraction is unavoidable. The most commonly extracted teeth are third molars, also known as wisdom teeth. These teeth are the last to develop, and they typically erupt in the late teens and early twenties. At this point, most patients do not have adequate space for another set of teeth in the jawbone. In order to avoid potential oral health risks, we may recommend wisdom tooth extraction to preserve oral health.