BlueCross BlueShield – West Palm Beach, FL
Learn More About the Benefit of BlueCross BlueShield
Your toothbrush and floss are your smile's first line of defense against preventable oral health issues, like tooth decay and gum disease. Although they are effective, they aren't enough to ensure your smile lasts for a lifetime. You also need to see your dentist at least twice a year. Now, it's easier than ever to get the affordable services your teeth and gums need. As your BlueCross BlueShield dentist in West Palm Beach, Dr. Patel will help you maximize your annual policy to lower your out-of-pocket expense.
BlueCross BlueShield Coverage Availability & Fees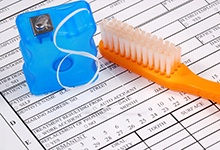 BlueCross BlueShield is a leading provider of comprehensive dental coverage. Their policies focus on prevention to reduce overall oral health costs by keeping the teeth and gums healthy. In fact, every $1 spent on prevention can reduce your restorative dentistry fees by $50. By paying your monthly premiums, you'll have access to cost-savings benefits, such as:
100% preventive services
80% minor restorative services
50% major restorative services
Your policy allows you to see your dentist 1-2 times per year for a cleaning and checkup. You'll only need to pay a small co-payment. If we find an issue during your examination, it doesn't need to be left untreated. You can use your coverage to help offset the cost of common procedures, like fillings, root canals, or periodontal therapy. After reaching your yearly deductible, you can use your allowance to pay for certain treatments until hitting your annual limit.
To make the most of your insurance plan, BlueCross BlueShield recommends you see an in-network dentist because they have pre-negotiated rates. You can still visit any dentist who accepts your coverage, but you'll need to pay the difference between the service fees and your insurance's allowable amounts.
Our office proudly works with both in-network and out-of-network patients. We'll help you maximize your policy to help you achieve the healthy smile you deserve without breaking the bank.
BlueCross BlueShield Employers in West Palm Beach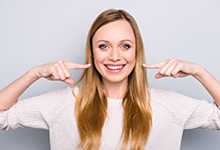 If your dental insurance in West Palm Beach is through Florida Crystals, we're happy to provide the dentistry services you need. For over 150 years, they've withstood the test of time to be a fixture in the area for employment opportunities that include dental benefits.
A member of our team will work with you on behalf of BlueCross BlueShield to file the necessary claim forms for reimbursement. You'll have one less thing to worry about as we work to keep your dental care within your budget. We will take the time to explain how your coverage is being used and if there's any remaining balance. We offer several options for any out-of-pocket cost, like third-party financing. You're given the funds you need, which you'll repay using a plan that accommodates your budget.
Schedule Your Appointment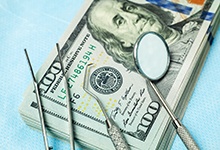 You can achieve your oral health goals without fearing a large dental bill. We will help you invest in a healthy smile using your dental insurance. Contact our office today to schedule your appointment.