Dental Technology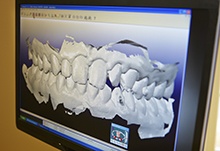 While many patients think that advanced technology doesn't directly affect their visit to the dentist, the amount of comfort and safety added to even the most routine procedures may come as a surprise. Our goal when incorporating new techniques or technologies at Smile Solutions Dentistry is for it to improve patient comfort, convenience, and quality care. Our Palm Beach Gardens dentist and team are dedicated to helping patients from Loxahatchee Groves, Palm Beach Gardens, and surrounding areas achieve their healthiest smiles in a state-of-the-art, comfortable dental practice.
Sedation Dentistry
Millions of people every year avoid visiting the dentist due to dental fear or anxiety, and countless others needlessly struggle through dental procedures with sensitive teeth, gums, or gag reflexes. Dr. Patel offers patients sedation dentistry to help relieve anxiety and reduce discomfort throughout even the most complex procedures. If you experience stress, pain, or discomfort surrounding dental care, don't hesitate to discuss your sedation options with our team during your next visit. We'll do everything we can to ensure your comfort throughout treatment.
Digital X-Rays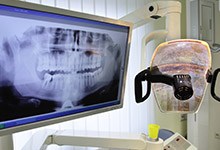 X-rays are an essential diagnostic tool for any dental practice. Traditional X-rays expose patients to a great deal of radiation and require our team to use harsh chemicals to develop the physical images of patients' smiles. These images were difficult to store and transfer, and the low resolution results didn't always give our team the clearest view of dental concerns. Digital X-rays offer superior results with high-definition images that expose patients to as much as 90% less radiation. Additionally, there is no need to develop these images. We simply transfer them effortlessly to a computer monitor where our patients and team can examine them together.