Invisalign® – West Palm Beach, FL
Straightening Teeth Without Cumbersome Brackets and Wires
Straightening your smile with traditional braces is a big commitment, and for many patients, the noticeable appearance of metal brackets and wires and years of treatment are just too big of a hurdle to jump. This is especially the case if you're trying to maintain a professional image or get a new job promotion. Luckily, Dr. Nirav Patel offers Invisalign treatment, a modern orthodontic solution that uses clear plastic aligners to gently and strategically shift crowded and misaligned teeth into their ideal positions. To learn how you can benefit from getting Invisalign trays, contact Smile Solutions Dentistry to schedule a consultation today!
How Does Invisalign Work?
In order to achieve the results you're looking for and to stay on track with your timeline, you'll need to wear your trays for at least 22 hours everyday, only taking them out to eat, drink, brush, and floss. As long as you follow Dr. Patel's instructions, most patients enjoy a treatment that lasts between eight and 14 months.
What are the Benefits of Invisalign?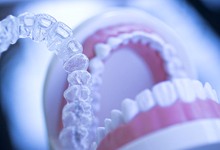 Many patients turn to Invisalign in West Palm Beach because the treatment offers countless advantages over traditional metal braces. Instead of having to crowd your mouth with brackets and wires that make daily living a hassle, you'll be able to enjoy:
Discreet Appearance: Since your aligners are made from a virtually unnoticeable clear plastic, you won't have to worry about people continuously commenting on your orthodontic treatment.
Improved Comfort: Metal can scrape and irritate your oral tissues, causing you to have to live in discomfort. With Invisalign aligners, they're smooth and custom-fitted to your mouth for maximized security and effectiveness.
Removable Convenience: You'll be able to remove your aligners whenever you need to, allowing you to eat all of your favorite foods.
Better Oral Health and Hygiene: Instead of having to brush and floss around brackets and wires, with Invisalign, all you need to do is remove your aligners. That way, you'll easily be able to reach into all of the nooks and crannies in your mouth, reducing your risk of developing oral health problems.
Easy Maintenance: To clean and sanitize your aligners and keep your mouth healthy while undergoing Invisalign treatment, all you need to do is brush them every day. Using clear antibacterial soap and a soft-bristled toothbrush, you'll be able to keep your trays free of plaque and bacteria.
What Problems Can Invisalign Fix?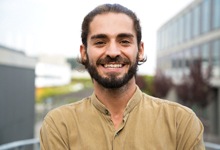 Whether you're a teenager or an adult, it's never too soon or late to align your teeth, improve your oral health, and feel confident about letting your smile show. While some major orthodontic problems such as severe bite issues or rotated teeth may need to be treated with braces, Invisalign is able to fix a wide range of dental issues. These include:
Crooked teeth.
Gapped teeth.
Crowded teeth.
Misaligned teeth.
Mild overbite, underbite, and crossbite problems.
The best way to learn whether Invisalign treatment is the right choice for you is to schedule a consultation with Dr. Patel. He'll create a customized timeline, so you'll know exactly what to expect from the procedure, including how long it will take.
Invisalign FAQ's
Are you considering Invisalign clear aligners? If you've been wanting to straighten your teeth, but you don't want to deal with the hassle and appearance of traditional braces, this is a great option for you! However, because it's a newer type of orthodontics, many patients have questions about the process. Thankfully, Dr. Nirav Patel has included the answers to some of the most frequently asked questions about Invisalign in Palm Beach Gardens. Keep reading to satisfy your curiosity!
How Should I Clean My Aligners?
Keeping your Invisalign aligners clean and maintained will help ensure that your treatment goes smoothly. When food debris isn't cleaned away, it can permanently stain your aligners, affecting their beautiful clear appearance. However, you can use a soft-bristled toothbrush and nonabrasive toothpaste to keep your aligners beautiful. Plus, Invisalign also sells their own cleaning system. No matter which way you decide to maintain them, be sure never to use hot water because it can permanently warp Invisalign's plastic. Additionally, brush and rinse out your mouth after each time you eat to avoid trapping bits of food in between your smile and the aligners.
What Happens if I Lose or Break an Aligner?
If you lose or break an aligner, don't panic! Call our office right away to get a replacement and we will give you instructions on your next steps. Dr. Patel may even recommend that you wear the previous aligners in the series until you can get a replacement. To avoid damaging your aligners, lay towels down on your sink and floor. That way, if you drop them, they'll have a safe place to break their fall. It's also a good idea to always keep your Invisalign case on you so you can quickly protect your aligners when you take them out.
How Much Does Invisalign Cost?
If you're considering this treatment, you may be wondering how much Invisalign is going to cost. There are many variables that factor into the price of your treatment, including severity of your misalignment and commitment to your treatment process. The best way to get a precise estimate is to visit our office for a consultation. Dr. Patel will carefully examine your smile and discuss the goals of your treatment before developing a personalized plan. This will include information like treatment time and price.
How Will Invisalign Affect My Life?
One of the main benefits of Invisalign is that it doesn't require a dramatic lifestyle change. Invisalign is designed to be discreet, comfortable, and completely removable, allowing you to seamlessly navigate through your social and professional lives. This also means that you can enjoy all of your favorite foods without worrying about damaging your orthodontics.
What Happens When I Complete Treatment?
After your treatment is complete, Dr. Patel will typically recommend that you wear a retainer. This will maintain the beautifully straight smile you achieved with Invisalign, protecting your investment as well. Depending on your smile, you will eventually only have to wear your retainer at night, and then even just some nights of the week.
If you have any other questions, don't hesitate to contact our office today!