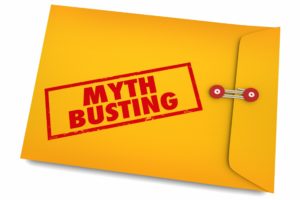 If you've lost a tooth, a dental implant is a reliable solution to fill the space. As the only treatment to replicate the entire structure from the root up, it offers exceptional benefits that aren't possible using any other prosthetic. While you know about their advantages, you've also likely heard a few dental implant myths. Don't let misconceptions about the procedure deter you from treating your tooth loss. Here 5 facts you need to know to make the best decision for your smile.
Myth: Dental implants are only for older people.
Fact: Although tooth loss is often attributed to age, people in their 20s can have missing teeth. Dental implants can be used for adults of all ages. No matter if you're just graduating college or heading into retirement, dental implants in Ibis might be an option for you.
Myth: Dental implants don't look natural.
Fact: Dentures and other prosthetics have a bad reputation for looking fake but not dental implants. Your restorations are carefully crafted to match the appearance of your natural teeth, so no one will be able to tell they aren't your own. You can chew, speak, and smile with confidence because they will look real.
Myth: Dental implants are painful.
Fact: You'll need oral surgery to insert a titanium post into your jawbone. It's normal to be concerned about pain, but you don't have anything to fear. Sedation or anesthesia is used to ensure you're comfortable during the procedure. Your mouth may be a bit tender for a few days following your surgery, but you can manage it with an over-the-counter pain reliever. After you've recovered from your surgery, you shouldn't have any discomfort.
Myth: Dental implants are expensive.
Fact: It's true, dental implants in West Palm Beach are more expensive upfront than traditional treatments; however, they are the most affordable long-term. With the right aftercare, dental implants can last for decades, so you'll never need to pay to have them replaced. Not to mention, they also improve your oral health to lower your overall dental expenses.
Myth: You can't chew many foods with dental implants.
Fact: Dental implants don't rely on other teeth or an adhesive for support. Instead, they are anchored to your jawbone for a secure foundation. You'll never experience any slipping or irritation, so you can enjoy your favorite foods. In fact, you can regain as much as 70% of your natural biting force.
Choose a Proven Solution
If you're ready to invest in the next best thing to your real teeth, it's time to see if dental implants are right for you. Your dentist will answer all your questions and address any concerns, so you can feel positive about the road ahead.
About Dr. Nirav Patel
Besides earning his dental degree, Dr. Patel completed a 1-year Advanced Education in General Dentistry residency program and regularly continues his training to provide specialty services, like dental implants. He offers the latest solutions to treat tooth loss. If you're interested in replacing your missing teeth, contact our office today to schedule your consultation.