Cost of Dental Implants – West Palm Beach, FL
Invest in a Long-term Solution
You've heard about the benefits of dental implants, but there's one thing standing in your way of scheduling your first consultation. You're concerned about their price. It's no secret they are initially more expensive than other options, but they are actually more cost-effective long-term. We provide the solutions you need for affordable dental implants without compromising their success or aesthetics. Dr. Patel will create a custom estimate and discuss your payment options to rebuild your smile without breaking the bank.
Types of Dental Implants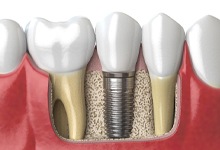 There's no set price for dental implants because the cost is determined by your specific treatment plan, such as the number of implant posts you need and the materials that are used. The more teeth you need to replace, the more you can expect to pay. Your treatment plan will consist of multiple stages, each with separate costs. This can make it easier to afford your new smile because you don't need to pay for the entire treatment at once.
What are the Stages of Dental Implant Treatment?
Replacing your missing with dental implants will take several months, but it's time well spent. Dr. Patel will provide you with an estimate for each step of your treatment. On average, you can expect to pay for:
Initial Consultation: You'll need a comprehensive examination that also includes digital X-rays and a CT scan to ensure you're a candidate for dental implants.
Additional Treatments: Many people need additional treatments before their placement surgery, such as tooth extractions, bone grafting, or a sinus lift.
Implant Placement: Oral surgery is needed to place your implant posts into your jawbone. You'll also need to pay for sedation or anesthesia to ensure your comfort.
Abutments: Special fixtures are placed on each post, which connects your new teeth to your dental implants.
Restorations: This is often the most expensive aspect of your treatment. The cost varies depending on how many teeth you're replacing.
Are Dental Implants Worth the Investment?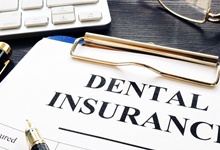 The cost of dental implants is worth it because they are actually more affordable long-term. They have over a 95% success rate and are proven to last for several decades with the right aftercare. You should never need to worry about paying to have them replaced. Not to mention, they can also lower your overall dental expenses. The implant posts stimulate your jaw to encourage new bone growth. This gives any remaining natural teeth the support they need to stay in place to reduce your risk of tooth decay, gum disease, and additional tooth loss.
Does My Dental Insurance Cover Dental Implants?
Unfortunately, most insurance companies will not pay for the entire treatment, but they may cover certain aspects of it depending on your specific policy. We work on your behalf with your insurance company to reduce the amount you need to pay out-of-pocket. We'll discuss your remaining balance and explain your payment options, such as using CareCredit.
If you're ready to invest in your smile, it's time to schedule your consultation for dental implants. Contact our office today to replace your missing teeth.