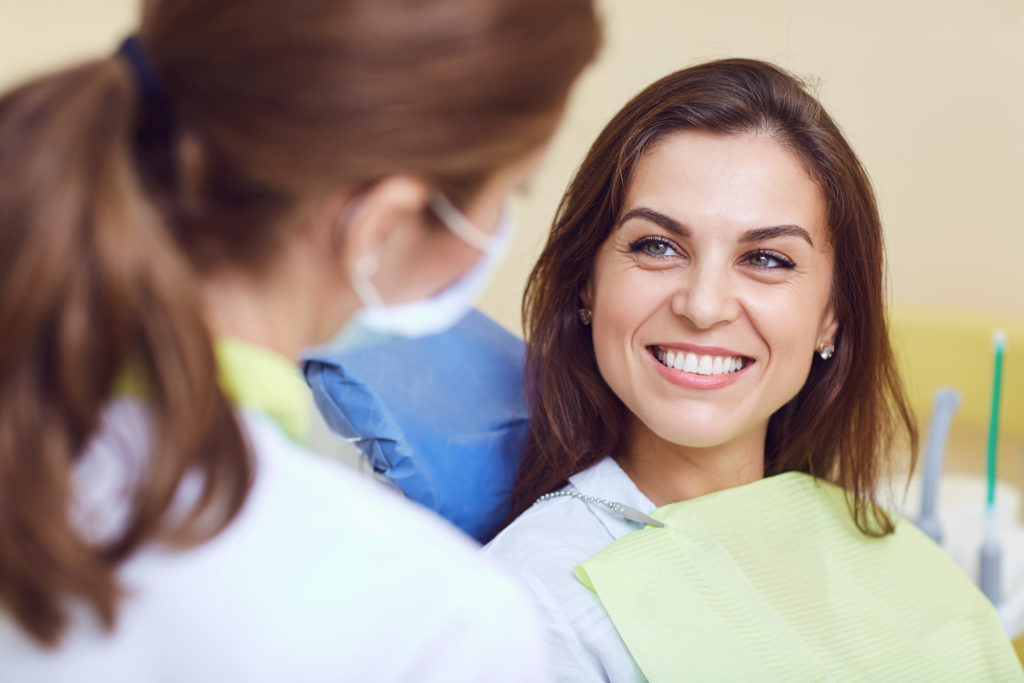 Do you take good care of your smile by brushing, flossing, and visiting the dentist two times per year? No matter how hard you try to keep your teeth healthy, dental emergencies happen when we least expect them. Being faced with a dental emergency in West Palm Beach is never fun, but there are several things you can do to prevent one from happening at all. Read on to learn seven helpful tips to avoid dental emergencies.
Tip #1: Brush
Brush at least twice each day for two minutes with a soft-bristled toothbrush and fluoride toothpaste. This will help prevent damage to your enamel and strengthen your teeth so they can better fight off decay. Toothbrushes wear out every three to four months, so make sure to replace them on time so they continue to get the job done.
Tip #2: Floss
Skipping the floss raises your chances of developing oral health issues like cavities and even gum disease. Floss at least once each day to get remove plaque and food particles stuck between your gums and teeth. If you don't like using dental floss or have trouble maneuvering it, ask your dentist if a Waterpik or another kind of water flosser is right for you.
Tip #3: Eat Better
Cutting back on how much sugar you eat will give bacteria less to feed on and lessen your chances of developing cavities. Eat a healthier diet consisting of fruits, vegetables, fish, lean meats, and low-fat or fat-free dairy products. These foods will help protect your teeth from decay by strengthening your enamel.
Tip #4: Wear a Mouthguard
Do you grind or clench your teeth at night or play contact sports like hockey or football? Wearing a mouthguard will your teeth, gums, and lips from harm and keep TMJ issues from developing.
Tip #5: Drink Water
Dry mouth raises your chances of developing oral health issues like tooth decay, gum disease, and mouth sores. Drink plenty of water to wash away harmful oral bacteria and keep your mouth moist. Eating sugar-free candy, munching on crisp fruits and vegetables, or chewing xylitol gum will also increase saliva production.
Tip #6: Defeat Your Dental Fear
If you suffer from dental fear, speak with your dentist about ways to make your appointments more comfortable. Due to advancements in dental technology, dentists can administer the care patients need in a safe, stress-free environment.
Tip #7: Address Issues ASAP
If you break or lose a tooth, are experiencing dental pain, or are exhibiting any other signs of oral health issues, make sure to reach out to your dentist as soon as possible. By having issues treated sooner rather than later, you cut down your chances of having a dental emergency.
Make sure to keep up with oral health by visiting your dentist for checkups and cleanings every six months. Dental emergencies can be scary, but the above tips can help you prevent them and keep your smile looking bright and beautiful!
About the Practice
Are you a resident of West Palm Beach experiencing a dental emergency? Dr. Nirav Patel and his team at Smile Solutions Dentistry can help. We do our best to see you as quickly as possible to repair your smile and get your oral health back on track in a safe, comfortable atmosphere. For more information on how to prevent dental emergencies or to schedule an appointment, call Smile Solutions Dentistry at (561) 530-3764 or visit their website.