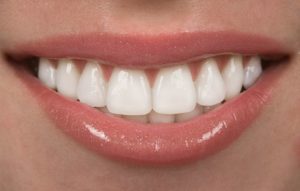 If you're concerned with how your teeth look, then you're not alone. It's normal for you to desire to have the most aesthetically-pleasing smile you can. How does that affect your insurance coverage, though? Will the latter cover your cosmetic treatments? As you continue reading, your cosmetic dentist weighs in with the answers you need so you can plan accordingly.
What's Considered Cosmetic Care?
Cosmetic dentistry is unique in that it provides a way to perfect the look of your smile and sometimes address functional issues within one treatment. Although this phenomenon of delivering dual results happens quite often, the treatments are placed into a different category from such procedures as receiving a dental cleaning or having a root canal performed.
The following is a list of services considered to be cosmetic:
Invisalign – The Invisalign method of correcting bite issues and perfecting your smile using clear trays is considered to be a cosmetic procedure although it still offers functional results.
Teeth whitening – One of the more popular forms of aesthetic dentistry is teeth whitening. The categorization of this as cosmetic is justified given that it's not necessary to maintain your oral health and is geared specifically toward creating a better-looking smile.
Porcelain Veneers – Veneers are unique in that they offer cosmetic improvements while also contributing to better oral function. For example, people with crowded teeth aren't able to chew their food as thoroughly as they could if their digits were all in alignment. By porcelain veneers creating an even smile line, they also ensure better digestion of the foods you consume.
All-Ceramic Dental Restorations – An alternative to metal fillings is the all-ceramic dental restoration, which allows patients to restore a damaged tooth in an aesthetically-pleasing manner. Although having a restored tooth is a big part of your oral health, the procedure still falls under the category of cosmetic dentistry.
Does Insurance Cover Cosmetic Dentistry?
Thankfully, in some cases cosmetic procedures can be covered up to 50%. This is helpful and represents a recognition by insurance carriers of how vital many of these procedures are for maintaining excellent oral health. To classify as eligible, the procedure has to possess some form of recognizable benefit for your oral health.
One of the keys to establishing eligibility is to have a dental examination performed. If the dentist identifies how the treatment will aid in your oral health, then there's a better chance of your insurance carrier providing coverage.
It's Best to be Prepared
By preparing to pay the cost of whatever cosmetic procedure you're interested in having done, you can prevent any unwelcomed surprises. Thus, if it is covered by your insurance company, it'll be the equivalent of saving some money in your bank account.
Also, keep in mind that If you have to pay out-of-pocket, you can speak with your dentist about the possibility of a payment structure. When you go in for a consultation, all of these details can be ironed out.
About the Author
Dr. Nirav Patel earned his dental degree from the University of Pittsburgh School of Dental Medicine. Additionally, he has received advanced postgraduate training in a host of areas, which allows him to perform any type of cosmetic dental procedure you need in the most proficient way. To learn more about how Dr. Patel can perfect your smile with cosmetic dentistry, you can visit his website.