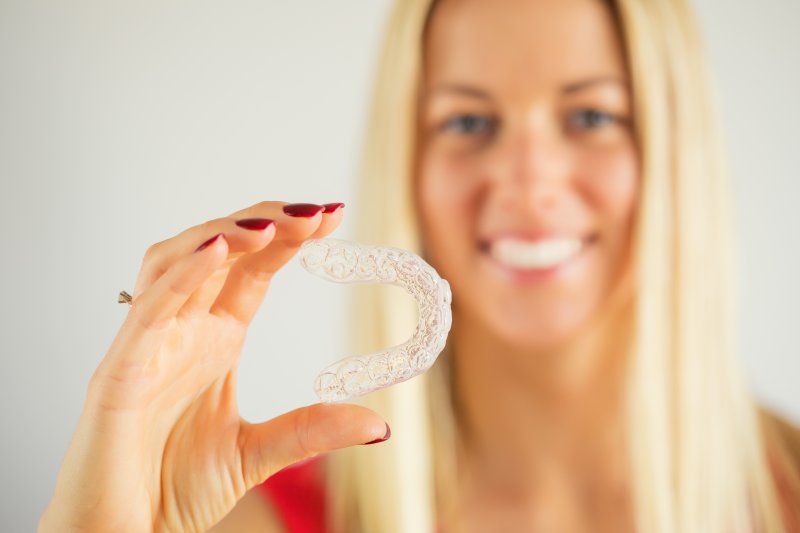 You've been dealing with your bite imbalances, but the time has come to do something about them. You're not thrilled about the idea of wearing metal braces, but you've heard that Invisalign in West Palm Beach (FL) is a possible alternative. Since you've received dental work in the past, are you still eligible for Invisalign? Continue reading to get the answer from a local expert!
How Invisalign Works
Invisalign aligners are low-profile clear-plastic trays that straighten and align your teeth. Using the latest in 3-D imaging, a dentist will design the series of trays to adjust your teeth with pinpoint accuracy in a gradual and comfortable manner. The custom treatment plan is then forwarded to a certified Invisalign lab for the fabrication of the complete series of trays. They'll be grouped into sets that you'll wear for two weeks. With the completion of each two-week cycle, you'll be moving a step closer to achieving the smile of your dreams. However, to achieve the results you're looking for on schedule, you'll need to wear your aligners for at least 22 hours a day.
What if I've Had Braces or Other Types of Dental Work?
Before the Invisalign process gets underway, a dentist will carefully assess your oral health. Therefore, any issues (like cavities or gum disease) that could serve as a hinderance in the future can be addressed. Additionally, the dentist will take into account whether you've undergone dental work in the past. There's no need to worry, though, because it doesn't automatically disqualify you from the Invisalign process.
The following shows how three common dental procedures can impact your chances of qualifying for Invisalign:
Braces – Even after wearing braces, your teeth can shift back to their previous position, especially if the retainer wasn't worn properly. Invisalign provides a way to recapture your previous results without having to endure any more wires and brackets.
Dental Bridges – A dental bridge consists of one or more porcelain crowns that are permanently bonded to the surrounding teeth. If you have a bridge, the Invisalign process may not be a good fit for you, as it requires each tooth to adjust independently. Thus, it could possibly cause the bridge to prematurely fail.
Porcelain Veneers – Even if you've been fitted with porcelain veneers, you may still be eligible for Invisalign. To find out for sure, you'll need to visit a dentist to be examined.
Meet with an Expert
To eliminate any guessing, reach out to your local dentist to schedule an appointment. Not only will you be able to get expert information, but you'll also have a chance to ask any other questions you may have. Once your eligibility has been established, you can move forward with achieving the smile of your dreams!
About the Author
After graduating from dental school, Dr. Nirav Patel completed a one-year Advanced Education in General Dentistry residency program to further hone his skills and expand his knowledge. He has also attended several workshops to supplement his education. Dr. Patel takes a calculated yet creative approach to providing care, and he corrects bites with Invisalign at Smile Solutions Dentistry. He can be reached for more information through his website.