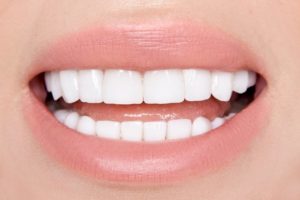 Have you always dreamed of having a Hollywood smile worthy of a paparazzi bombardment? If you haven't considered getting porcelain veneers in West Palm Beach, you definitely should. The process involves thin porcelain shells being placed over your natural teeth in order to conceal imperfections like gaps, cracks, and chips. While a seamless smile doesn't come free, your self-confidence boost will surely be priceless. Read on to understand how the process works and what dental veneers can do for you.
Veneers are a Great Cosmetic Solution
If you're self-conscious of the shape or look of your teeth, you can benefit from getting porcelain veneers. Most people consider this procedure because they want to correct one or multiple noticeable issues. For example, whether someone forgot to wear their retainer after years of having braces, wanted to whiten their teeth, or simply fix their two chipped front teeth, porcelain veneers could be for them. Keep in mind that the procedure doesn't fix any oral health issues, it simply brighten and renews your smile.
Getting Your Temporary Veneers
While your custom-crafted dental veneers are being made, your dentist will fit you with temporary ones after they prep your teeth. These will give you an idea of what your smile will look and feel like after your permanent ones are placed. Keep in mind that they won't be as shiny and a little bulkier than your custom-made veneers, but they're only temporary. Typically, it takes about two weeks for your dentist to receive your permanent veneers.
Prepping Your Teeth for the Procedure
You may have heard that your dentist will have to shave your enamel down to nearly nothing. Don't worry, that's not the case! They prep your teeth by shaving less than a half millimeter (think smaller than your fingernail) so your veneers will fit over your teeth without looking clunky. Also, the amount of enamel removed from your teeth depends on how drastically you'd like your smile transformed. If you have large discolored teeth, your cosmetic dentist in West Palm Beach would need to remove more than a patient without stained and large teeth.
The Application Process
Whether you need partial or full veneers, because you'll be undergoing a medical procedure, your dentist will use some form of anesthesia. Keep in mind that this procedure may take hours. For 10 teeth, it typically will take about 3 hours.
Taking Care of Your Investment
After investing time and money in your smile, you'll want to be sure to take care of it. You'll need to brush and floss regularly so that your veneers last longer. When you slack on basic oral hygiene, it can cause you to need to replace them sooner. Remember that visiting your dentist twice a year is a vital part of maintaining good oral health!
You can enjoy a seamless natural-looking Hollywood smile by investing in porcelain veneers. Whether you're looking to fix discoloration, or chips and cracks, your cosmetic dentist can help! Take the first step to getting a smile you're proud of by scheduling a consultation to get all your questions answered.
About the Author
Dr. Nirav Patel offers his patients unmatched expertise and knowledge in cosmetic dentistry. He has completed advanced training and numerous workshops to stay on top of the most recent advancements in his field. He enjoys listening to his patient and providing them with individualized treatment. For any questions or to schedule a consultation for porcelain veneers, visit Smile Solutions Dentistry's website or contact 561-530-3764.