Benefits of Dental Implants – West Palm Beach, FL
Invest in Your Smile with a Lasting Solution
If you've lost one or more teeth, you have more options than ever to rebuild your smile. As an alternative to traditional solutions, many patients are turning to the benefits of dental implants in West Palm Beach. A dental implant is unlike any other treatment because it replaces the entire tooth structure, including the root. As a result, you can enjoy 6 exceptional advantages that aren't possible using any other prosthetic, so you'll make a true investment in your smile.
1. Looks Natural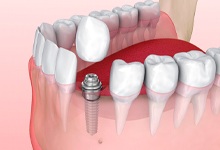 Your restorations are made of all-ceramic material. This allows them to be carefully crafted to match your natural teeth. They are designed to meet your exact color, size, and shape specifications to blend in with any real teeth. You can smile confidently because no one will know they aren't your own.
2. Feels Natural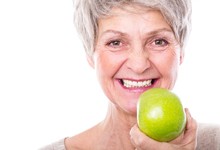 Several innovations have improved the function of traditional prosthetics; however, they will always have their limitations. Dental implants closely feel natural because they have the support of your jawbone anchoring them in place. You'll regain as much as 70% of your natural biting force to enjoy your favorite foods again.
3. High Success Rate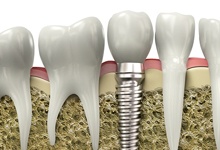 Dental implants are the most reliable solution to treat tooth loss. In fact, they have over a 95% success rate to last for 10 years or longer. They are proven to last for decades with the right aftercare, like maintaining your oral hygiene at home and visiting your dentist at least twice a year.
4. Preserves Jawbone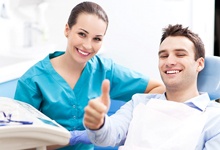 Even a single missing tooth can cause low bone density in your jaw. A dental implant is the only treatment that stops bone loss because it replicates the root of the tooth using a titanium post. By keeping the jawbone strong, it gives your facial tissues the support they need to look younger. You'll also preserve any remaining natural teeth because you'll stop dental drift.
5. Easy Maintenance and Care
You won't need any special cleaning products or messy adhesives when choosing dental implants to replace your lost teeth. In fact, you'll just brush and floss normally. It's best to brush your teeth at least twice a day and floss every night before bed. Pay extra attention when cleaning near the implant post to remove plaque that can lead to dental implant failure.
6. Cost-Effective Solution
You'll pay more initially for dental implants than a traditional treatment, but they are more affordable long-term. Dental implants can last for a lifetime with the right care, so you'll never need to worry about paying to have them replaced. This saves you money down the road because you won't need a new prosthetic every few years.
Dental implants also improve your oral health. Preserving your jawbone stops dental drift to prevent cavities, gum disease, and additional tooth loss to lower your long-term costs for care.
Invest in your Smile
If you're ready to experience the benefits of dental implants for yourself, we can help. Contact our office today to schedule your consultation for a complete smile.