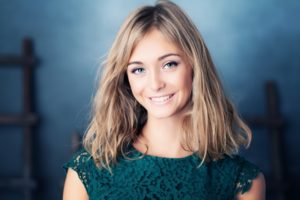 Have you heard that your cosmetic dentist in Palm Beach Gardens offers Botox? That may come as a surprise initially, but really, your dentist is the best health professional to receive Botox from. Not only can you make cosmetic improvements to prevent the appearance of aging, but Botox can be used as a dental treatment for orofacial pain associated with TMJ disorder. Learn more about cosmetic and dental Botox in this week's blog post!
What is Botox?
Botox is botulinum toxin, which is bacteria that is medically used to treat certain muscular conditions. The bacteria can be used cosmetically to remove wrinkles by temporarily paralyzing muscles. It also helps with orofacial pain that patients have no control over, like the symptoms that come with TMJ disorder.
Botox for Cosmetic Treatments
There are many patients who don't enjoy the thought of aging, and that's okay! Your dentist understands the role that your appearance plays in your day to day life, your confidence, and how other people perceive you.
That's why we offer Botox as a great option for patients who wish to erase the signs of aging—like wrinkles and creases in their face—for a brief period of time. Your dentist is able to safely administer the correct amounts of Botox through quick injections to areas like near the eyes (to hide "crow's feet") or around the mouth to dissipate the appearance of laugh lines. Many patients opt for injections in their forehead as well to get rid of the "stress lines" that appear when you lift your eyebrows.
Botox for TMJ Disorder
In the case that you have a muscular disorder like problems with your TMJ, you might experience painful symptoms like clicking and popping in your jaw. You might also experience uncontrollable movements in your jaw as well. Instead of dealing with these painful symptoms or having to wear an oral appliance at night, many patients will opt for Botox treatments. These injections in your jaw will freeze your muscular movement, temporarily relieving your TMJ symptoms.
Why Choose a Dentist for Your Botox Treatments?
If there's any professional that you should consider getting Botox from, it's your local cosmetic dentist. They understand the inner and outer workings of your head, neck, and mouth. Also, they have the tools and resources to take a deeper look into what may be causing your discomfort, like dental x-rays.
Are you ready to look great and feel great? Getting Botox may be able to give you that extra boost that you need! Contact your local dentist to see if you can benefit from Botox today.
---
About Our Office
Here at Smile Solutions Dentistry, we do just that: find effective solutions to your concerns. Whether they be cosmetic or health problems, we work to discover what will best serve you through personalized dental care. Learn more about how we may be able to help you by scheduling a consultation with our expert dental team. Call us today!